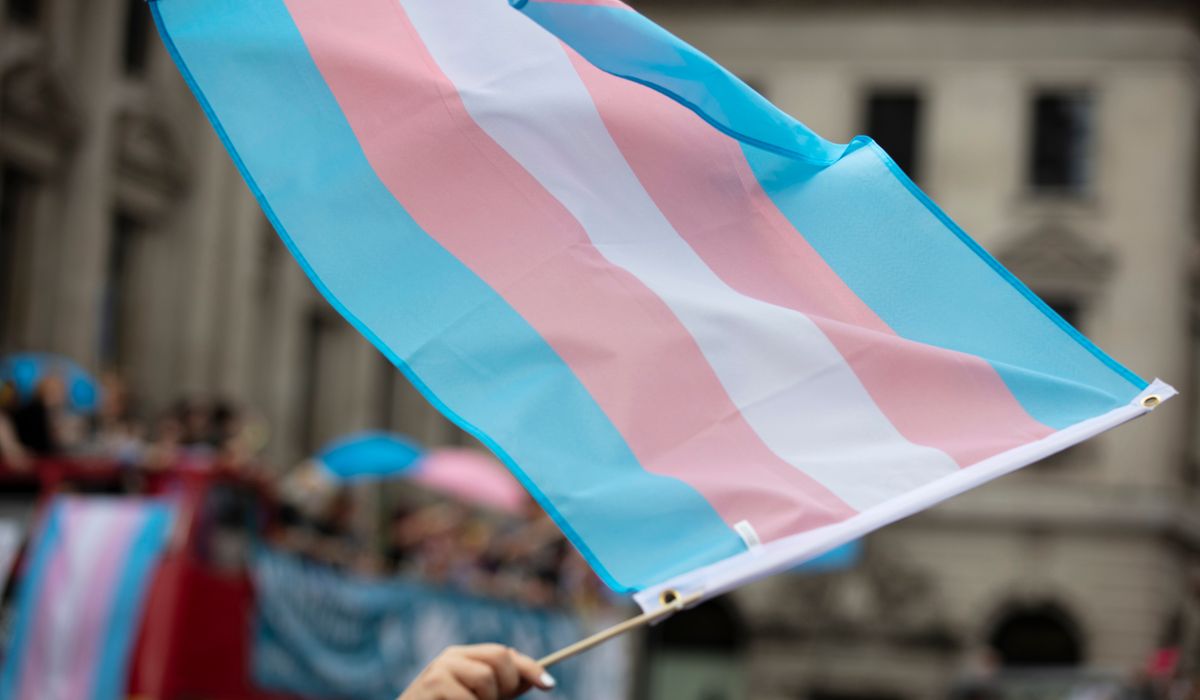 A federal appeals court ruled Tuesday that transgender people who experience gender dysphoria are protected from discrimination under the Americans with Disabilities Act, a ruling with major implications for single-sex restrooms, sports and prisons.
The ADA specifically excludes "transvestitism," "transsexualism," and "gender identity disorders not resulting from physical impairments," but the 4th U.S. Circuit Court of Appeals in Richmond ruled that "gender dysphoria" isn't the same.
"The ADA excludes from its protection anything falling within the plain meaning of 'gender identity disorders,' as that term was understood 'at the time of its enactment,'" said U.S. District Court Judge Diana Gribbon Motz, a Clinton appointee, in the 56-page decision.
"But nothing in the ADA, then or now, compels the conclusion that gender dysphoria constitutes a 'gender identity disorder' excluded from ADA protection," said Judge Motz. "For these reasons, we agree with Williams that, as a matter of statutory construction, gender dysphoria is not a gender identity disorder."
The ruling on behalf of Kesha Williams, a former inmate at the Fairfax County Adult Detention Center, was hailed by transgender-rights advocates as a pivotal victory.
"This is a huge win. There is no principled reason to exclude transgender people from our federal civil rights laws," said Jennifer Levi, the transgender rights project director at the Gay & Lesbian Advocates & Defenders. "It's incredibly significant for a federal appeals court to affirm that the protections in our federal disability rights laws extend to transgender people."
The decision, which reversed the trial-court ruling, could remove remaining barriers to male-born inmates with a gender-dysphoria diagnosis from being housed in female corrections facilities nationwide.
Joshua Block, staff attorney at the American Civil Liberties Union's LGBTQ & HIV Project, said the "effort to exclude transgender people from their rightful protections under the ADA was always baseless and discriminatory."
"Transgender people are denied a multitude of reasonable rights and accommodations, particularly while incarcerated, and today's ruling is a step forward for their fairness and equality," Mr. Block said.
Meanwhile, advocates of single-sex facilities and categories blasted the ruling.
"Absolutely bonkers decision out of 4th Circuit," tweeted Keep Prisons Single Sex USA. "'Gender dysphoria' is not the same as 'gender identity disorder' therefore, 'GD' is covered under the Americans with Disabilities Act even though being 'trans' itself not considered a disability."
Indeed, the ruling suggests that gender dysphoria is in fact a disability, a contentious view within the LGBTQ community.
"On one hand, reading the law to include transgender people gives them added legal protections," said the analysis by the Washington Blade, an LGBTQ publication. "On the other hand, transgender advocates have fighting hard for years to make the case being transgender isn't a mental disorder."
Massive win for transgender people in the US 4th Circuit Court of Appeals.

The US Court of Appeals rules that the Americans with Disabilities Act protects transgender people.

Trans people MUST be afforded all accommodations, medical interventions, cannot be unduly targeted. pic.twitter.com/26pcbZ3fKY

— Erin Reed (@ErinInTheMorn) August 16, 2022
The lawsuit filed against Fairfax County Sheriff Stacey Kincaid said that the inmate incarcerated in 2018 was initially assigned to a female housing unit, but transferred to the male facility after telling a nurse that she still had male genitalia.
Williams went two weeks without "her prescribed hormone medication for gender dysphoria," and "began experiencing significant mental and emotional distress."
Williams was also "repeatedly harassed her regarding her sex and gender identity" by inmates as well as prison deputies who called her "mister," "sir," "he," and "gentleman." Williams sued after being released in May 2019.
Read this on Transgender