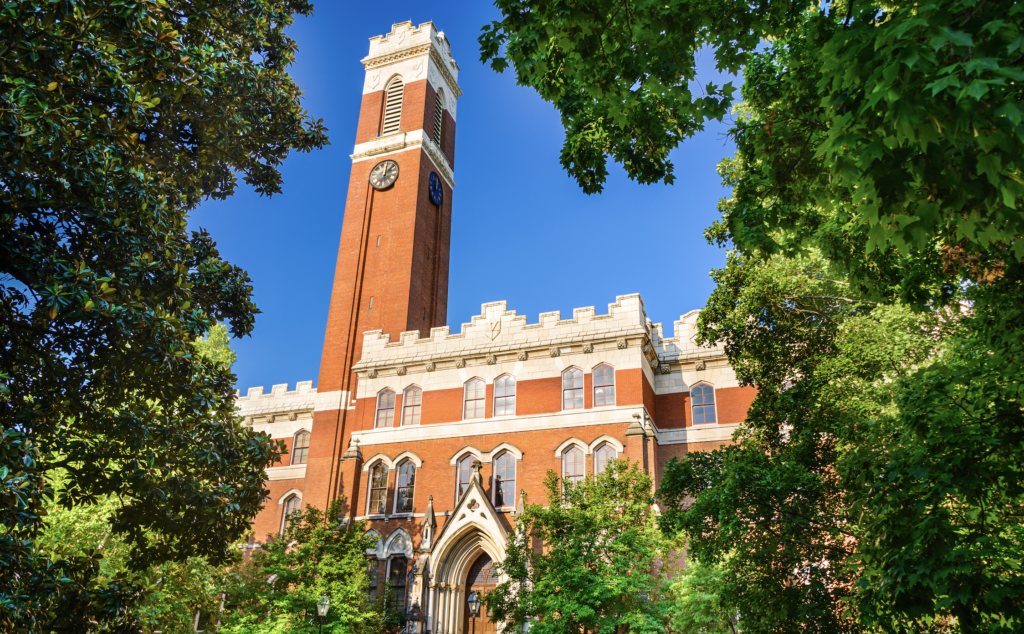 The governor of Tennessee is calling for an investigation into Vanderbilt University Medical Center's Pediatric Transgender Clinic following viral tweets exposing alarming attitudes toward transgender surgeries and procedures for children.
Daily Wire host Matt Walsh shared Tuesday afternoon that his team has been investigating the transgender clinic, claiming that "Vanderbilt drugs, chemically castrates, and performs double mastectomies on minors."
In one video posted by Walsh, which has since gone viral, Vanderbilt University Medical Center's Clinic for Transgender Health physician Dr. Shayne Taylor describes how she persuaded the hospital to "get into the gender-transition game," as Walsh said. The doctor emphasizes that gender transition is a "big moneymaker."
"The female-to-male bottom surgeries, these are huge moneymakers," Taylor says in the video.
"They make money," she adds of the transgender surgeries. "They make money for the hospital."
Taylor did not immediately respond to a request for comment from The Daily Signal.
Walsh also posted videos purportedly showing Dr. Ellen Clayton, a Vanderbilt health law expert, warning staff that "conscientious objections" to transition surgeries are "problematic" and that those who attempt to avoid participating in such surgeries due to their religious beliefs will face "consequences."
"If you are going to assert conscientious objection, you have to realize that that is problematic," Clayton said. "You are doing something to another person, and you are not paying the cost for your belief. I think that is a … real issue."
Clayton would not weigh in for The Daily Signal on her remarks. "No," she responded, when asked to comment on the videos.
In a statement issued Wednesday, Vanderbilt University Medical Center claimed that Walsh's thread misrepresents facts about the center.
"VUMC began its Transgender Health Clinic because transgender individuals are a high-risk population for mental and physical health issues and have been consistently underserved by the U.S. health system," the statement said. "We have been and will continue to be committed to providing family-centered care to all adolescents in compliance with state law and in line with professional practice standards and guidance established by medical specialty societies."
The statement also said that VUMC requires parental consent to treat minors for transgender procedures and "never refuses parental involvement in the care of transgender youth who are under age 18."
"Our policies allow employees to decline to participate in care they find morally objectionable, and do not permit discrimination against employees who choose to do so," the statement continued. "This includes employees whose personal or religious beliefs do not support gender-affirming care for transgender persons."
Vanderbilt University spokesman John O'Brien told The Daily Signal that VUMC has been a separate legal entity from Vanderbilt since 2016.
"As such, Vanderbilt University has no role in medical decisions and patient care," he added.
"Vanderbilt got into the gender-transition game, admittedly in large part, because it is very financially profitable," Walsh said as he concluded his thread. "They then threatened any staff members who objected, and enlisted a gang of trans activists to act as surveillance in order to force compliance."
"They now castrate, sterilize, and mutilate minors, as well as adults, while apparently taking steps to hide this activity from the public view," he added. "This is what 'health care' has become in modern America."
Walsh's expose prompted Tennessee Gov. Bill Lee, a Republican, to call for an investigation into the matter.
"The 'pediatric transgender clinic' at Vanderbilt University Medical Center raises serious moral, ethical, and legal concerns," Lee told The Daily Wire. "We should not allow permanent, life-altering decisions that hurt children or policies that suppress religious liberties, all for the purpose of financial gain. We have to protect Tennessee children, and this warrants a thorough investigation."
Tennessee Republican congressional candidate Chuck Fleischmann echoed the governor's remarks.
"The news uncovered by @MattWalshBlog is incredibly disheartening and completely unacceptable," he said. "Tennessee children deserve better than what's happening at VUMC, and I stand alongside Governor @BillLeeTN in demanding a thorough investigation."
Vanderbilt University Medical Center did not immediately respond to a request for comment from The Daily Signal. The center's Pediatric Transgender Clinic has taken down its website page following backlash over Walsh's findings.
Sen. Marsha Blackburn, R-Tenn., also weighed in Tuesday evening on the news, saying that she was "shocked" by what she saw in the videos.
"We would hope that VUMC would make better decisions," she added. "There is nothing healthy about mutilating the bodies of minor children. We need an investigation into VUMC putting profits ahead of children immediately."
This post has been updated to include responses from UVMC and Vanderbilt.
Have an opinion about this article? To sound off, please email [email protected] and we'll consider publishing your edited remarks in our regular "We Hear You" feature. Remember to include the url or headline of the article plus your name and town and/or state.
Read this on Transgender